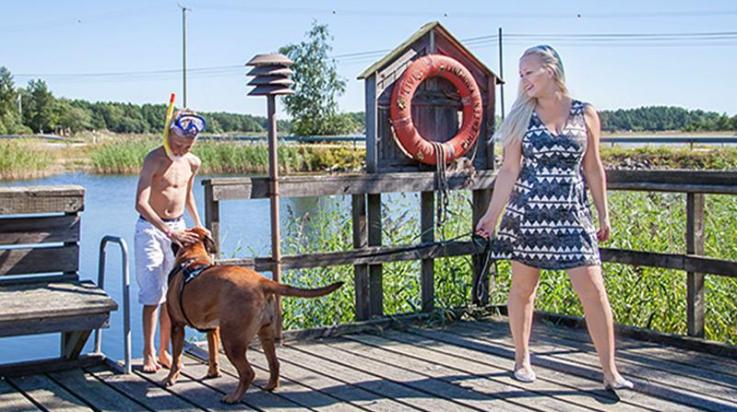 Ihala Camping
Peace of nature in Uusikaupunki
Ihala Camping offers peace and relaxation as well as 22 hectares of space to roam around. The area is known for its beautiful nature and excellent fishing spots. There is plenty to do by the seaside for people of all ages.
In addition to tent spots and mobile home spots, there is accommodation available in cabins and larger buildings. There are 12 log cabins that house four people. You are welcome to bring your pets along to the cabin. In the larger buildings there are rooms for four people and one room for eight people. There are a total of 64 spots for caravans or mobile homes with electricity available. The service buildings are clean and modern.
Come and have a nice holiday with us!
info

[at]

ihalacamping.com
Lepäistentie 825 23500 Uusikaupunki
Twelve cottages for 4 people as well as rooms for 4 people and one room for 8 people in a residential building. 64 caravan plots with electricity. Also possibility to camp in your own tent.
Accommodation prices:
Cabins and 8-person room 79 €/day
4-person rooms 64 €/day
Caravan spot with electricity
between May 1 and September 1, 2019
Basic fee 19.90 €/day
with the SFC card 17.90 €/day
Prices are inclusive of electricity
Adults 4.50 €/day
Children 0–17 yo 1.50 €/day
Mobile home summer package from May 1 to September 1, 2019
250.00 €/month (does not include electricity)
Includes overnight fees for people in the same household.
Winter package from September 1 to April 30
150 €/month (does not include electricity, electricity from own fixed meter).