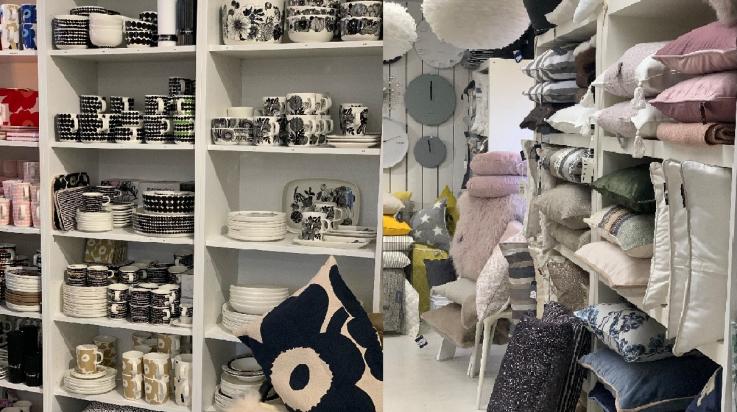 Sisustus Ulpukka (lifestyle shop)
Lifestyle shop by the market square
Sisustus Ulpukka is located by the market square. This 300 square metre lifestyle shop has a wide range of products for decorators and fashionistas alike.
You can find high quality textiles for the home as well as fashion for women, men and children. Find inspiration for gifts for summer parties.
Our changing selection includes products from Gant, Svanefors, Lexington, and Bruka. Come and browse our decorations to find inspiration for your own home. We sell Alessi products, Kartell furniture and light fixtures, Karlsson clocks, and Pappelina rugs.
Our newest addition is Marimekko products!
Shop e.g. Gant, Marc O Polo, Lexington, Boomerang, Pelle P
Alinenkatu 30, Uusikaupunki
Sisustus Ulpukka
Alinenkatu 30, 23500 Uusikaupunki
Tel. +358 2 848 4801
ulpukka@ulpukka.eu
Open:
Mon–Fri from 10 am to 5 pm
Sat from 10 am to 1.30 pm
facebook.com/sisustusulpukka