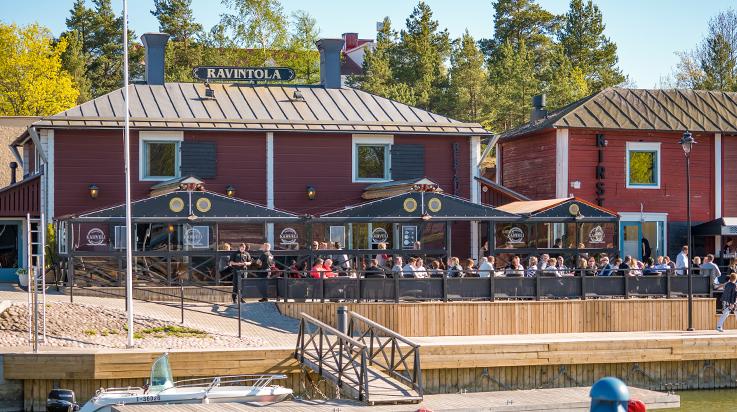 Restaurants Kahveli and Kirsta
The largest terrace in town and a lovely view of the sea
Restaurants Kahveli and Kirsta are located by the Kaupunginlahti bay.
Restaurant Kahveli's menu includes pizza, burgers and other delicious à la carte options. There is also a children's menu. Nothing can beat a nice terrace with a view of the sea on a warm summer's day.
The wonderful terrace of Kirsta awaits you with some cold beer. The best location, own moorings for boats, local beer, and delicious pizza are all you need to ensure a great time. Live music during the summer on the restaurants' joint terrace. Both restaurants are open year-round. Welcome!
During the summer season, we serve a delicious islander buffet.

​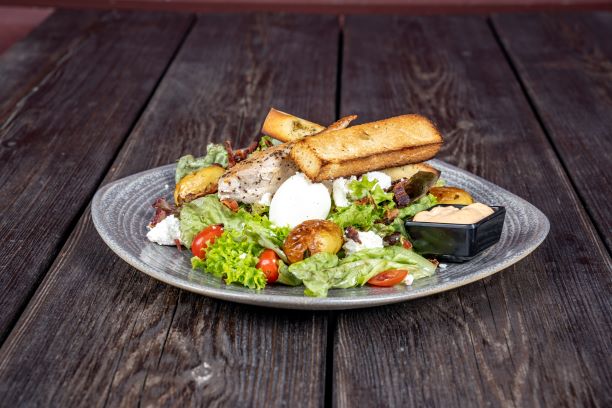 ​
Aittaranta 4, Uusikaupunki
Restaurant Kahveli
Aittaranta 4–6
Tel. +358 10 764 5491
raflaamo.fi/en/uusikaupunki/ravintola-kahveli
Restaurant Kirsta
Aittaranta 4–6
Tel. +358 10 764 5490
raflaamo.fi/en/uusikaupunki/kirsta