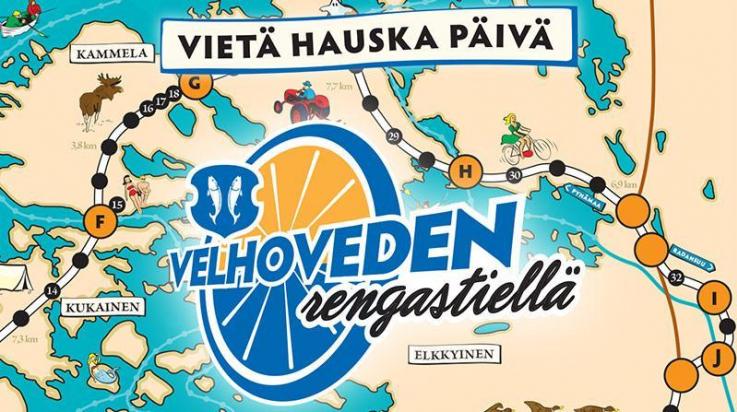 Welhovesi ring route
Cycling routes in the northern archipelago in Uusikaupunki. The main route is 50 kilometres long. Accommodation, food services, scenic resting places with stories of local history, as well as beaches and direct sale available.
Bike rentals (also e-bikes): Santtioranta Campsite, Kalalokkikuja 14, tel. +358 2 842 3862 and Tourist Information Office, Rauhankatu 10.
matkailu

[at]

uusikaupunki.fi
Rauhankatu 10 23500 Uusikaupunki
Tourist Information Office