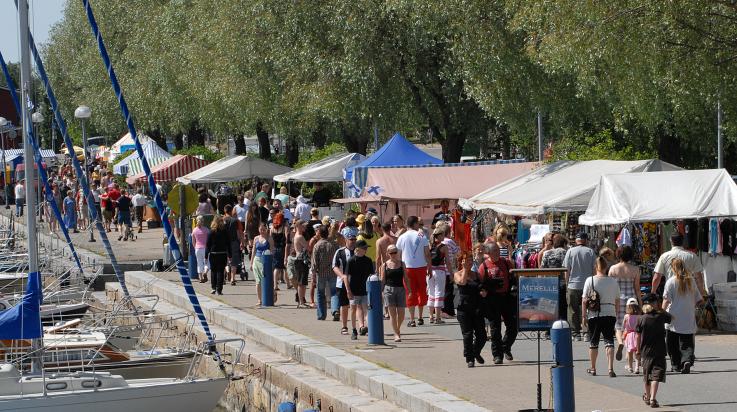 Merefesti/Cancelled in 2020
The most colourful festival of the early summer in Uusikaupunki!
The summer season in Uusikaupunki officially starts yet again on the second weekend of June, when the town is filled by the legendary Merefesti!
A cheerful festival enjoyed by all provides something for visitors of all ages, and this year we will also see the return of the much anticipated two-day Meferesti market. (Sat–Sun June 8–9)
The festival spirit goes on all weekend – alongside the market during the day, there are events for families, and in the evening the fun continues until the morning in the bayside restaurants and the Merefesti event tent. Plenty to see and do will be on offer, not to mention some great artists for all tastes!
The cheerful Merefesti atmosphere is worth a bit of travelling to see! Further information on the event and its program can be found at www.merefesti.fi and the event's Facebook page.
Merefesti is cancelled in 2020.
 
Merefesti Uusikaupunki

The event program, schedule, and artists as well as other information can be found in Facebook and at:
www.merefesti.fi