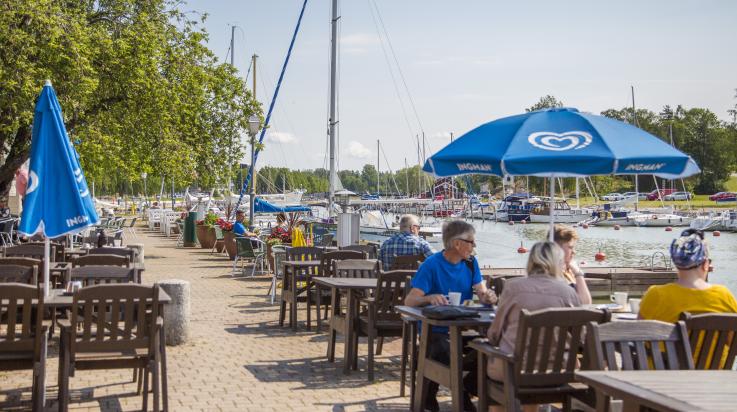 Restaurants and Cafés
Delicious experiences
There is plenty of delicious food on offer in Uusikaupunki in a variety of different styles.
Many restaurants support local producers, and you can always find some locally produced options.
As Uusikaupunki is a seaside town, seafood is especially popular. Fish is caught daily in the local waters. The restaurant locations are often also very interesting, and you can find everything from island restaurants to old storehouses and quaint courtyards.
Pick your favourite and enjoy a lovely meal!