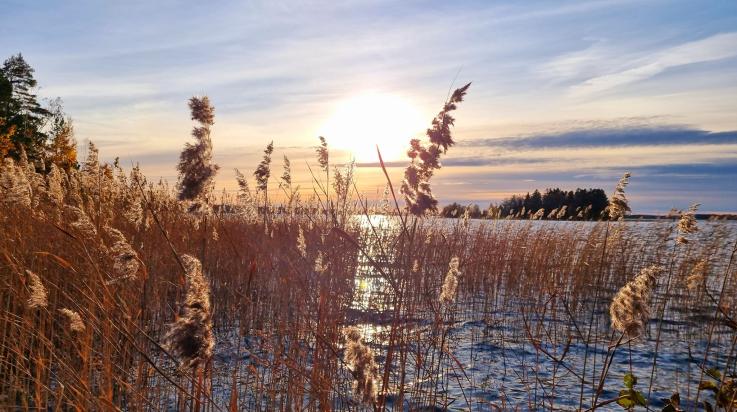 Sea and Nature
Be charmed by the sea – be inspired by nature


 
Uusikaupunki is an old seaside town, and you can learn about its seafaring history in various museums and exhibitions. The seaside atmosphere is apparent on the cozy bayside boulevard right at the heart of the town.
Uusikaupunki is surrounded by a beautiful archipelago full of stunning natural scenery, idyllic islands, and the clear waters of the Bothnian Sea National Park. If you are arriving by boat, you can enjoy the services of the Pakkahuone guest harbour, which has been nominated the best in Finland.  There is also a guest harbour at the idyllic Telakanranta in Pyhämaa as well as several piers and berths for visitors around the archipelago, such as the Yacht Club pavilion on Pietarinkari and the Uudenkaupungin Työväen Moottoriveneseura boat club's visitors' berth at Haanperänkari.
You can easily experience the wonders of the archipelago even without a boat of your own. On the M/S Kerttu you can sail to the Isokari lighthouse island or join a seal safari that will take you far out to sea. Kerttu also organises cruises to the beautiful Katanpää fort island. On Kerttu's guided sightseeing cruises, you can hear stories about the seaside town.
After boating, why not try some fishing or swimming. There are 11 public beaches in Uusikaupunki. Some of them are seaside beaches and some are lakeside beaches. Uusikaupunki is also a popular spot for fishing contests. The Street Fishing contest, where contestants fight for the title of Katukalastaja 2023 (street fisher) will be organised in the town centre for the third time on 26 July.
The Velhovesi ring route is a route of bridges across the islands that lets you enjoy the beautiful archipelago without having to bother about boats or ferry timetables. You can cycle around the route and stop to enjoy the beautiful archipelago whenever you feel like it. You can also drive around the 50-kilometre route by car, admiring the sea views as you go. Another great location for enjoying the sea and nature is the Pamprinniemi nature trail in Pyhämaa. Hiunjärvi is a lake near the town centre that is a popular spot for birdwatching. There is also a nature trail around the lake.
Restaurant Odine will once again open its doors for the summer on Haidus island for sailors to enjoy. The restaurant was named after the gaff-rigged schooner Odine whose wreck is visible near the Vähä-Haidus island.