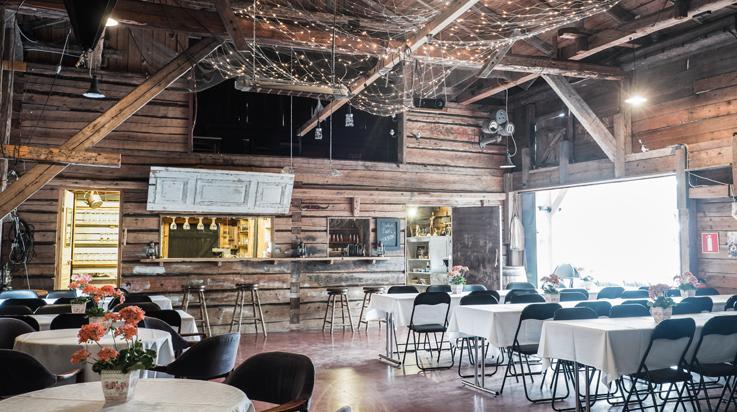 Gasthaus Pooki and JuhlaPooki
Good quality food with no-fuss attitude by the marketplace
One of the absolute best restaurants in Uusikaupunki and even the whole of Southwest Finland, Gasthaus Pooki, is known for good service and high quality food that isn't too fussy.
The restaurant is housed in a massive granite building that was built in 1911. The building originally housed a bank. Restaurant Pooki has been operating in the premises for nearly 50 years. In addition to an à la carte menu, we offer lunch, buffet tables, islander buffets, meeting packages, party venues, catering, hotel services and a beautiful summer terrace with its own Kievari, a Central European style beer house.
Pooki's philosophy is based on pure tastes and simplicity; we avoid unnecessary processing and do as much as we can ourselves out of high-quality ingredients. As we are located near the sea, it is only natural to highlight seafood in our menu. Nevertheless, there will always be something for the meat-lovers and vegetarians as well, not to mention the delicious burgers. Our menu changes for each season with additional changing themes available throughout the year. Our drinks menu is equally high quality. Our passion is to combine food and drink into a seamless experience, and our drinks menu has a wide range of options for each dish. We will also take into account seasonal ingredients in our interesting selection of cocktails.
During the summer, the park-like garden terrace of Pooki is a must see! The amazing surroundings are complemented with great service and a menu that always has something for everyone. Great drinks, delicious lunch buffet, legendary islander buffer and summer beer house. Pooki has something for everyone – welcome!
pooki

[at]

ravintolapooki.fi
Ylinenkatu 21, Uusikaupunki
Open:
year-round from morning to evening
Mon–Fri from 11 am, Sat–Sun from noon