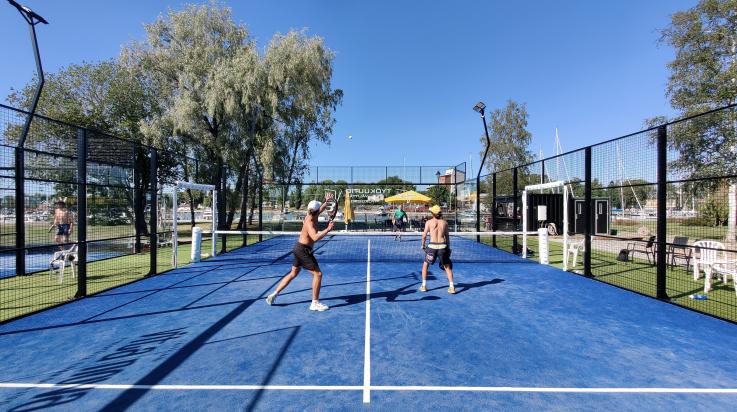 Padel Uusikaupunki
VAMOS!
PADEL COURTS NOW AVAILABLE IN UUSIKAUPUNKI!
Padel Uusikaupunki provides courts for the popular new game right at the heart of Uusikaupunki.
The two competition-level courts are located in Crusell Park, near the Kaupunginlahti bay. You can reserve both single time slots (an hour or more) and regular times. The courts are also available for tournaments and private events.
If you are new to padel, join one of our beginner's courses to learn the rules and basic techniques. We also provide coaching for more experienced players. From our courtside shop, you can rent or buy your own padel equipment.
Make your reservation on our website or using the Playtomic app.
See you at the courts!
info

[at]

padeluusikaupunki.fi
Kullervontie 5, 23500 Uusikaupunki