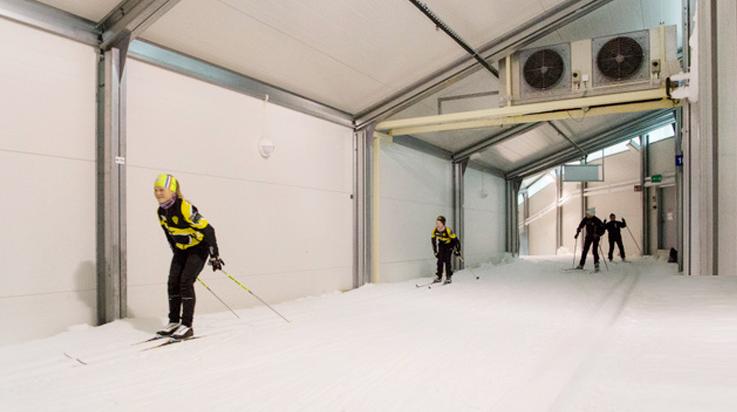 Vahterusring
Find your own favourite sports
Vahterusring offers all kinds of action-packed experiences. Come and see for yourself – by yourself of with a group!
Whether your preferred style is classic or skate skiing, Vahterusring has great skiing conditions for you. The track, which is just over a kilometre long, has a varying terrain. People always love coming back to the ski tunnel.
Year-round activities include Nordic walking, running, cycling, and roller-skating.
Vahterusring offers the best golf simulator available: the Uusikaupunki Golf Club Trackman 4. With the simulator, you can experience 90 different golf courses from all over the world.
The sports facility services are aimed at people of all ages, both athletes as well as those who are in it for the fun. Children will also love it here!
ACTIVITIES AND FUN IN EXCELLENT FACILITIES!


​
​
Liljalaaksonkatu 27, 23500 Uusikaupunki
Vahterusring
Liljalaaksonkatu 27
23500 Uusikaupunki
Tel. +358 2 844 3939