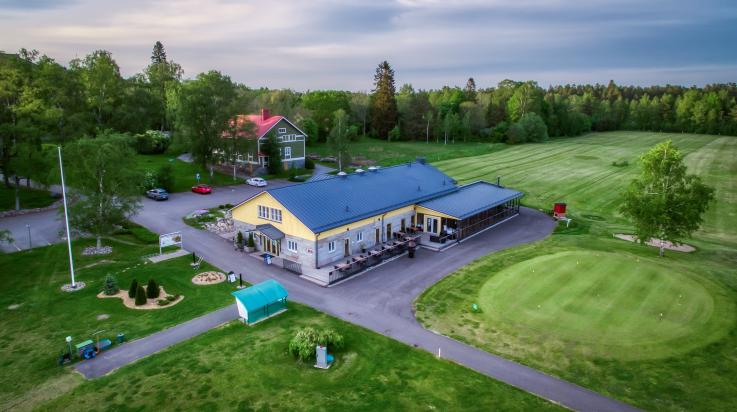 Uusikaupunki Golf Club
LONG PLAYING SEASON AND GREAT LOCATION
The Uusikaupunki golf course offers just the right amount of challenge for players of all levels.
The Uusikaupunki golf course is centrally located, only a kilometre away from the guest harbour and other services of the town centre. The 18-hole course is known for its versatility. You will find fairways in park as well as forest areas, and there are changes in the terrain. There are also several ponds and an inlet to create more excitement.
Check out the Pro Shop to find the best equipment for your game. After the round you can enjoy the quality menu of our restaurant or pop into the sauna to relax.
Skilled caddie masters are available for players from 8 am. The caddie master office also has a café with some sweet and savoury snacks available.
Restaurant is open daily during the summer until late in the evening.
Thanks to the vicinity of the sea, the golf course boasts one of the longest playing seasons in Finland, usually from April to November. We also organise beginner courses. Welcome!
Top quality restaurant and excellent sauna facilities!
Golfintie 2, 23500 Uusikaupunki
Uusikaupunki Golf Club
Välskärintie 2H, 23500 Uusikaupunki
Tel. +358 2 841 3060