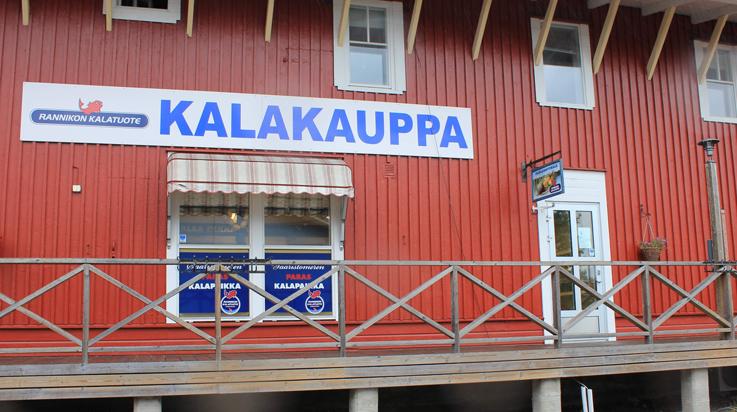 Fish shop and smoke house Rannikon Kalatuote
Fresh fish, great service
Rannikon Kalatuote, a fishmonger's located by the busy guest harbour, has a delicious offering of seafood products and friendly service.
Most of the products in the shop, such as the smoked and raw pickled fish, are made by us. We use locally sourced fish in our products.
– As we have our own smokehouse, we can produce fresh product quickly. If you need to travel further, we can vacuum pack the products or put them in ice to keep them fresh even on hot summer days, Tarja Korkeakoski explains.
The product range includes different types of smoked and cured fish as well as fresh fish, herring products, potatoes and islander's bread. We also sell all kinds of fish pastes and mousse for gourmet moments. On Fridays and Saturdays there is sushi on offer. – Our smoked fish pastes are especially popular. Come and have a taste when you're in the area, Korkeakoski says.
You can also get larger orders of fish treats for your parties, business functions or catering needs. Stop by when you get a craving for fish!
A genuine seaside fishmonger's!
Pakkahuoneentori A1, 23500 Uusikaupunki
Rannikon kalatuote
Tel. +358 2 842 3004
Open Tue–Fri from 9 am to 5 pm
and Sat from 9 am to 2 pm
From June to August also open on Mondays.
You can also find us in Rauma and the market hall in Pori!