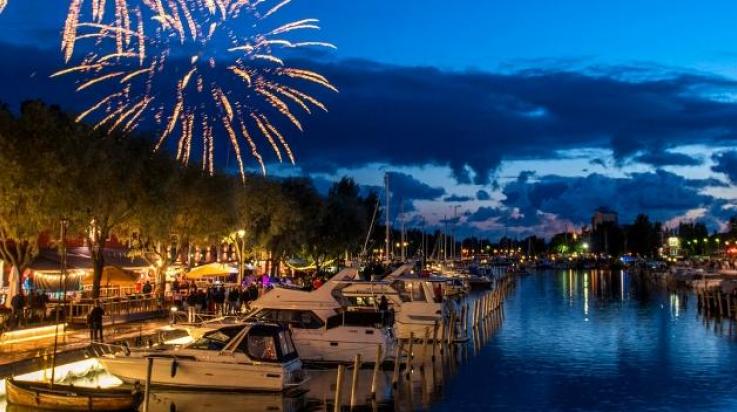 What to do in Uusikaupunki on week 35
The last week of August offers warm, sunshine, dusk and plenty of events.
On Friday there will be a summer night market at Männäinen market place in Kalanti, and on Saturday Puhtitori theme market at Uusikaupunki market place - Come and try and learn about new sports and hobbies available in Uusikaupunki. In saturday, The Venetian Festival in a traditional end-of-the-summer celebration in Uusikaupunki and the same evening you can go The Venetian Night cruise to the Katanpää Fort Island with Galley Olga. The night will have its big finale with fireworks above the city.
Also, lots of other events such as live music at the restaurants, movies, museums, exhibitions and other attractions. Read more about this and other events in Uusikaupunki on week 35. Weekly list in English of events and other tips for spending good time in Uusikaupunki has been updated again.
Check out the whole week's events at this link!