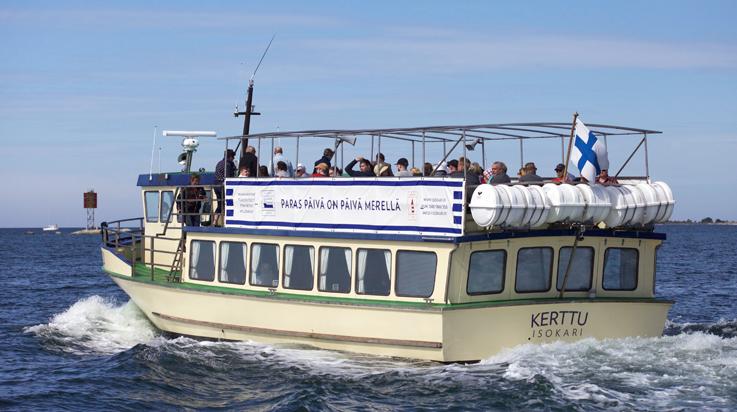 Cruises on M/S Kerttu
Enjoy the sun and the waves
Cruises on M/S Kerttu are organised in Uusikaupunki during open water season. On board Kerttu, you can cruise to the lighthouse island, do a sightseeing tour of the archipelago, or spend and evening enjoying a quiz! Kerttu is also available for chartered cruises.
From June to August Kerttu sails to the Isokari lighthouse island on a regular schedule. The Isokari cruise includes, in addition to the return trip, lunch and a guided tour of Isokari as well as access to the lighthouse.
On Thursdays and Fridays during high summer, Kerttu does sightseeing tours of the inner archipelago: on the 2-hour evening cruise you can enjoy the relaxing sea, fun programme and Kerttu's summery treats. The ship is fully licensed to serve alcohol.
Tickets for a trip to Isokari can be booked online. Tickets can also be purchased directly from the ship on the day of the trip if there is room left. For the sightseeing trip on Friday you can buy your ticket directly from the ship, and for the Thursday quiz, no tickets are needed!
Kerttu's departure pier is at the city guest harbour, right behind Pakkahuone. Welcome!
Cruises to the Isokari lighthouse island
Timetable
June 5–14 Wed, Thu, Fri
June 24 to August 9 Mon–Fri
and by appointment from May to October.
Departure at 10.30 am, return at 5.30 pm
Tickets:
adults 65 €, children 4–12 yo 29 €, children 0–3 yo free admission.                                   
Kerttu's Thursday quizzes between July 4 and August 1, 2019
The renowned quiz every Thursday from 6.30 to 8.30 pm.
Free admission, no age limit.
Entrance to the ship from 6 pm onwards
Friday cruises
Enjoy Uusikaupunki summer on the waves!
Fridays between July 12 and August 2
from 6.30 pm to 8.30 pm
Tickets: adults 18 €, children 4–12 yo 9 €.
 
Other cruises on M/S Kerttu:
Seal safaris May 4, 11, and 18
Bird-watching trips May 5 and 19
Spring cruises May 25 and 30
International Lighthouse Day cruise August 17          

​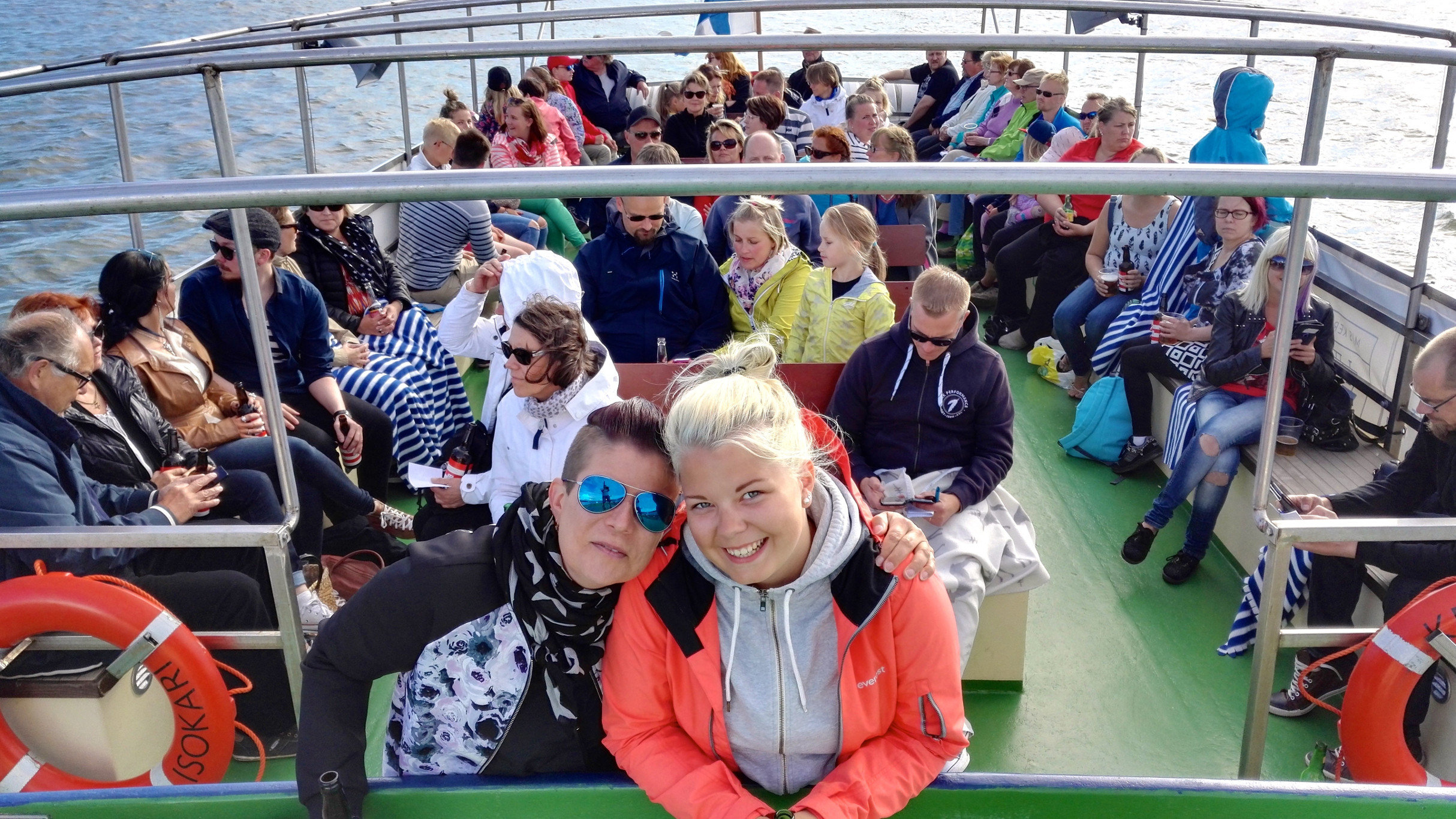 ​
Tickets and bookings