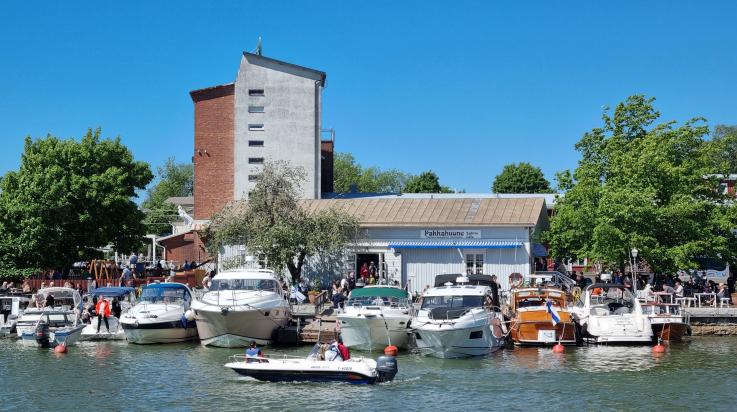 Pakkahuone guest harbour
A meeting place for people of all ages by the bay

 
Pakkahuone guest harbour in Uusikaupunki has been the favourite stop of many boaters for a long time. It has been voted the best guest harbour in Finland three different times as well as awarded several other commendations, and no wonder.
 
On the north bank of the idyllic Kaupunginlahti bay is the Pakkahuone café with its famous freshly baked sweet and savoury pastries. The most famous of them all is the delicious doughnut that people come for from a distance! Our terrace is licenced to serve alcohol, and we also serve our renowned pizzas and other delicious dishes.

The guest harbour is open from April to the beginning of October, and there are moorings for 70–80 boats. The harbour fee includes mooring, use of the great sauna facilities, showers, washrooms and toilets as well as water and waste management. Other services include laundry facilities and bike rental.
From late June to early August, the Pakkahuone guest harbour organises fun events on Wednesdays and Fridays. On the traditional evening market held on Wednesdays, the bayside is filled with market stalls, and there is live music at the guest harbour. A new addition this summer are the Bingo Fridays and After Work artists on the terrace. Children can enjoy a bouncy castle during events.
The Pakkahuone boutique is a real window into the offerings of the town. You will find fresh vegetables from local producers and interesting local entrepreneurs with their wares.
 
Come and enjoy a bit of shopping!
​​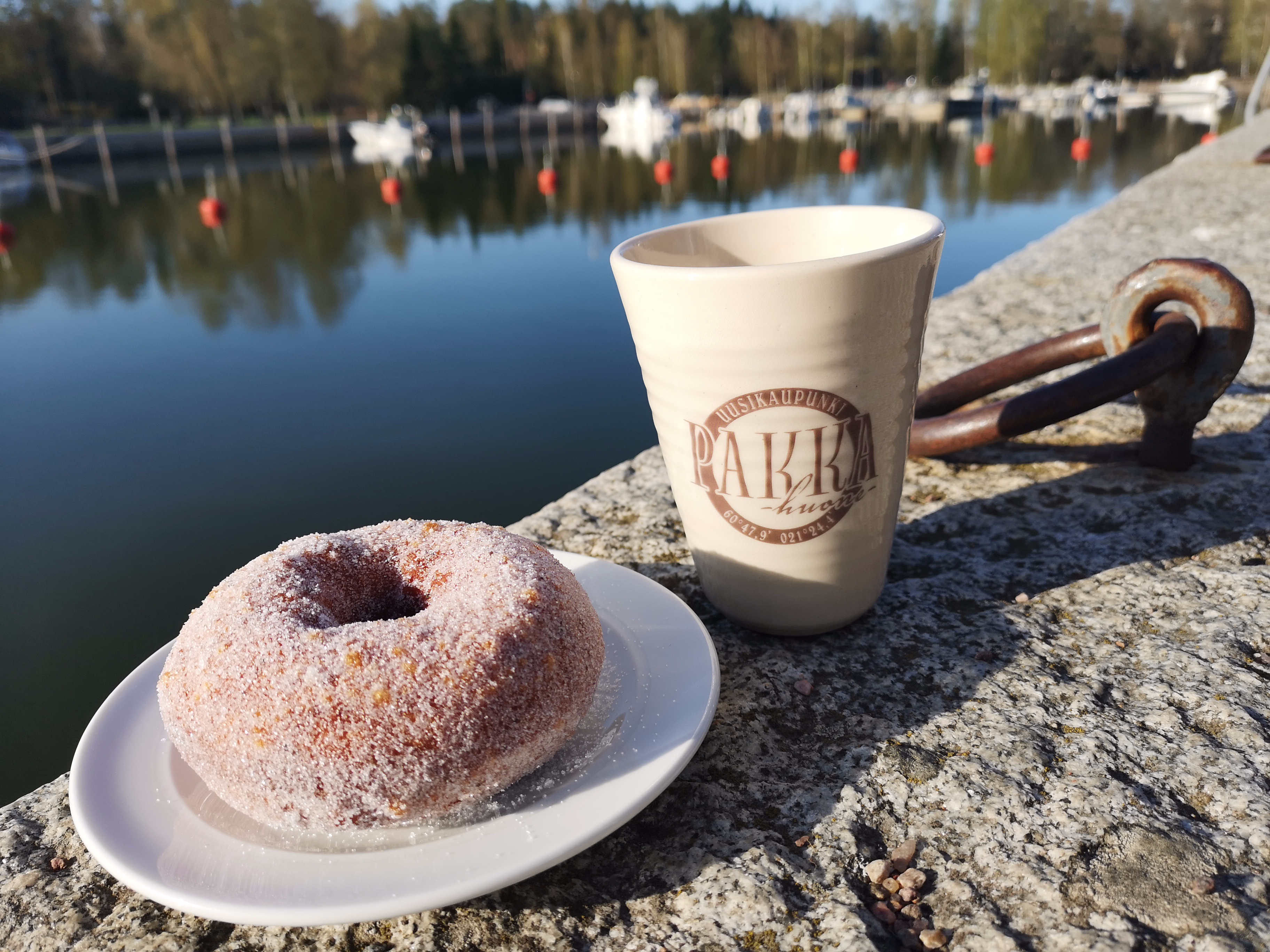 pakkahuone

[at]

karilla.fi
Pakkahuoneentori 2, 23500 Uusikaupunki
10 000 € PRIZE DRAW!
Each paid-for overnight stay at Pakkahuone and Santtioranta between 14 April and 25 August allows you to enter the prize draw. For more information: www.karilla.fi
GUEST HARBOUR, CAFÉ, BOUTIQUE AND TERRACE RESTAURANT
Pakkahuoneentori 2
Kaupunginlahti, Uusikaupunki
Tel. +358 44 712 3500
pakkahuone@karilla.fi

OPEN
Café from April 14 to October 1
April–May from 8 am to 8 pm
June 1–August 13 from 8 am to 10 pm
August 14 - October 1 from 8 am to 8 pm
Terrace between May 12 and August 27 from 11 am to 9 pm
Boutique between May 26 and August 13 from 10 am to 6 pm

HARBOUR FEE EUR 22/DAY
day fee EUR 6 (max 6 hours, sauna not included),
electricity EUR 5/day. Every other night free of charge. Offer is not valid between Jun 23 and Aug 27.
EVENTS 2023
Evening market events from June 28 to August 2 on Wednesdays from 4 to 7 pm
Bingo Fridays from June 30 to August 25 from 4 to 6 pm.
After Work at Terrace from May 19 to August 25 on Fridays from 6 to 9 pm.
Strawberry carnival on July 5.
Venetian night on August 26