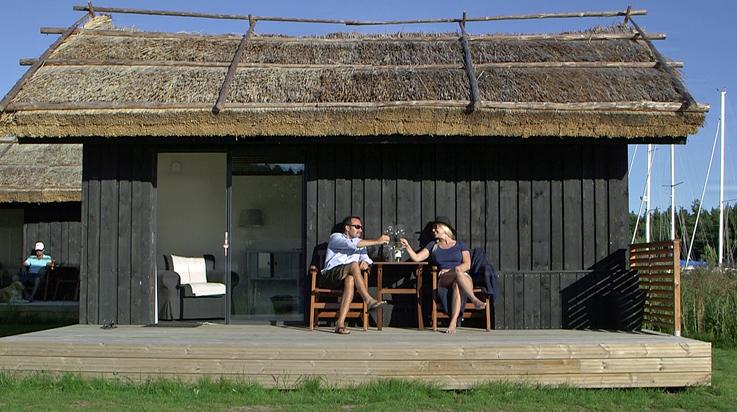 Boathouse Peterzéns
Seaside atmosphere under a thatched roof
Peterzéns offers its visitors a sense of island romance and the seaside atmosphere of the days gone by in the middle of the most beautiful archipelago of Kustavi.
Peterzéns is a wonderful place to stop and relax. The hotel has 15 cottages that each house 4 people. Each cottage has its own toilet and a terrace with a view of the harbour. You can choose your terrace with either morning or evening sun, whichever you prefer.
There are nature trails and a miniature golf course for the whole family to enjoy. The children can spend their time at a playground while the adults are shopping at the design factory shop.
The restaurant serves an archipelago buffet as well as fish sourced from local fishermen and a pepper steak said to be the best in the archipelago.
Peterzéns also invests in all kinds of events: pier dances, theatre, traditional sailing and food festivals.
Come and bring your friends and family to spend an evening in Kustavi! If you are travelling on the Archipelago Trail, Peterzéns is about a kilometre away from the Iniö ferry terminal, right by the side of the road. We are 49 kilometres away from Uusikaupunki.
Parattulan rantatie 16, 23360 Kustavi
Peterzéns
Parattulan rantatie 16, 23360 Kustavi
Tel. +358 400 147 148 or
+358 50 465 3387
Opening hours
From April 26 to September 1, 2019. Further information on opening times online at peterzens.fi or facebook.fi/peterzens