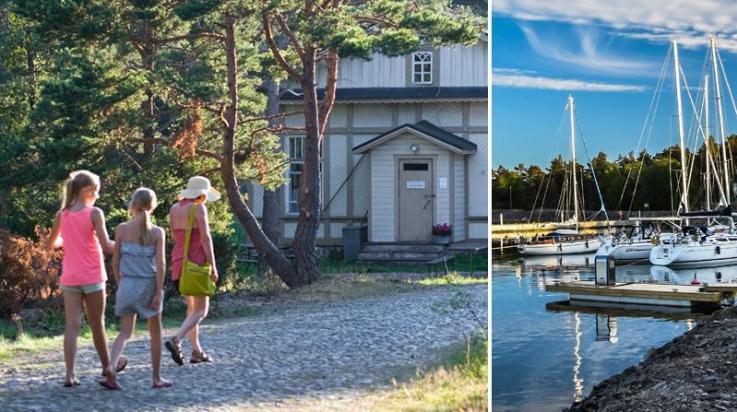 Katanpää fort in Kustavi
Katanpää is an onshore fort built by the Russians in the 1910s, during the reign of Nicholas II of Russia. The guest harbour has a cafeteria, saunas (on order), beach, guest harbour, guide services, activities for junior sailors, port shop, accommodation and meeting room. Sheltered port, mooring buoys, vacuum pump, water, electricity available. Guided tours by agreement.
Cruises on Olga, a 135-year old and 24-meter long galley, from June 28 to August 9 on Saturdays and Sundays 10.30am-6pm to Katanpää Fort Island. Prices adults EUR 64, children aged 4-12 EUR 28, incl. travel, guided tour at the destination, salmon soup and islander's bread for lunch. Bookings for Olga cruises can be bought online up until the day before the cruise at: www.doerz.com.