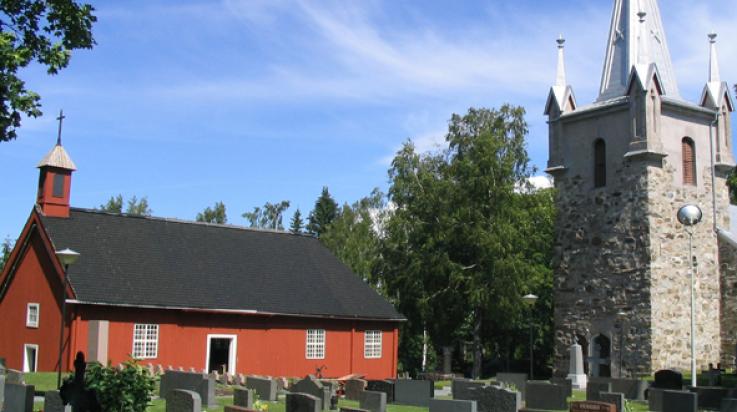 Churches and parishes in Uusikaupunki
The Uusikaupunki parish is divided into four areas: Uusikaupunki, Kalanti, Lokalahti, and Pyhämaa. All churches in Uusikaupunki are road churches, and they are normally open for visitors during the summer season.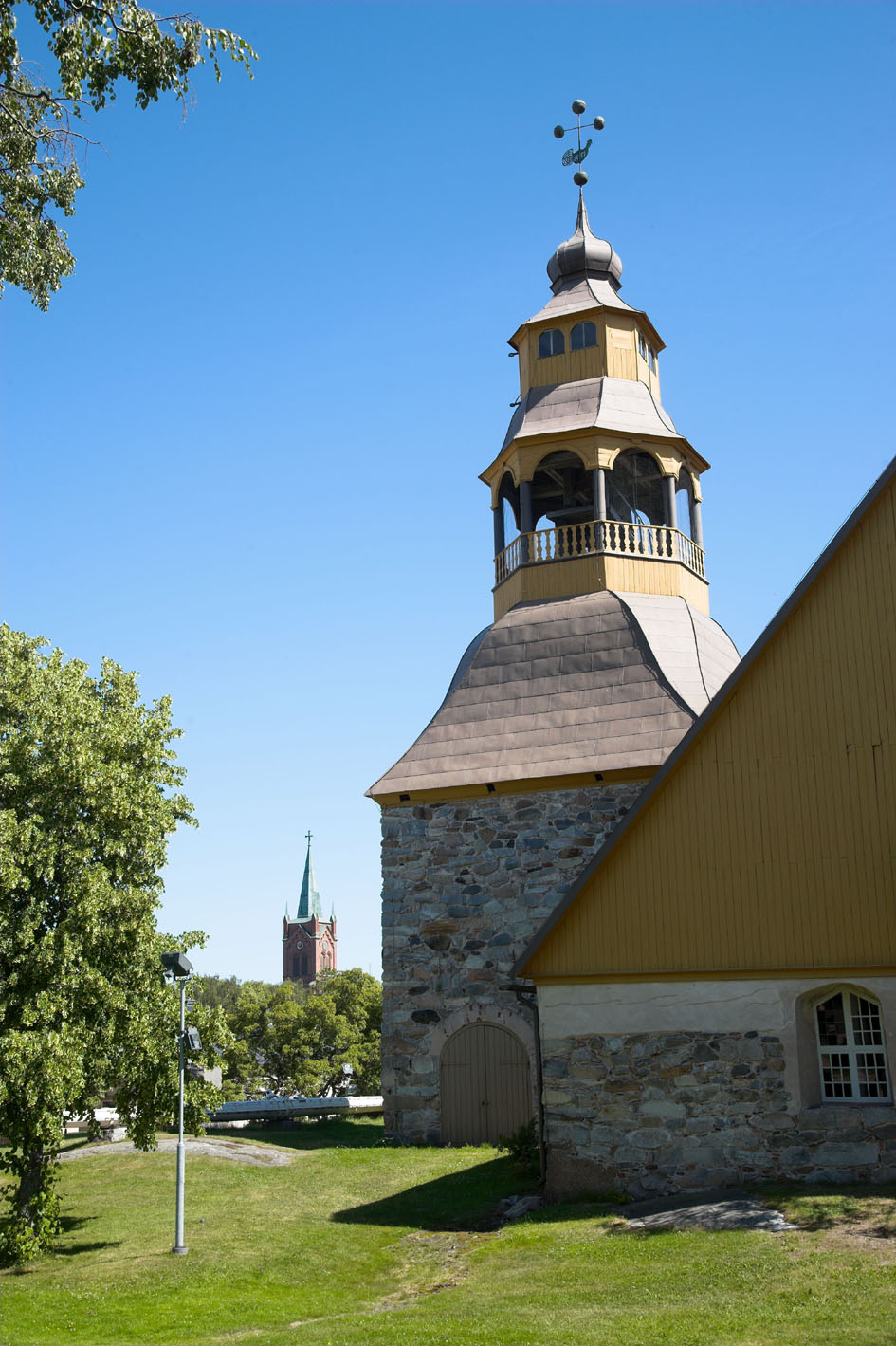 Old Church
Alinenkatu 44, Uusikaupunki. The grey granite church with a vaulted ceiling was built in 1629, making it the oldest building in the town centre. By the church is an ancient graveyard and soldiers' graves.
Opening hours: From June 9 to August 8 Wed–Sat from 11 am to 5 pm, Sun from 12 pm to 4 pm (excl. June 26-27). Other times by agreement.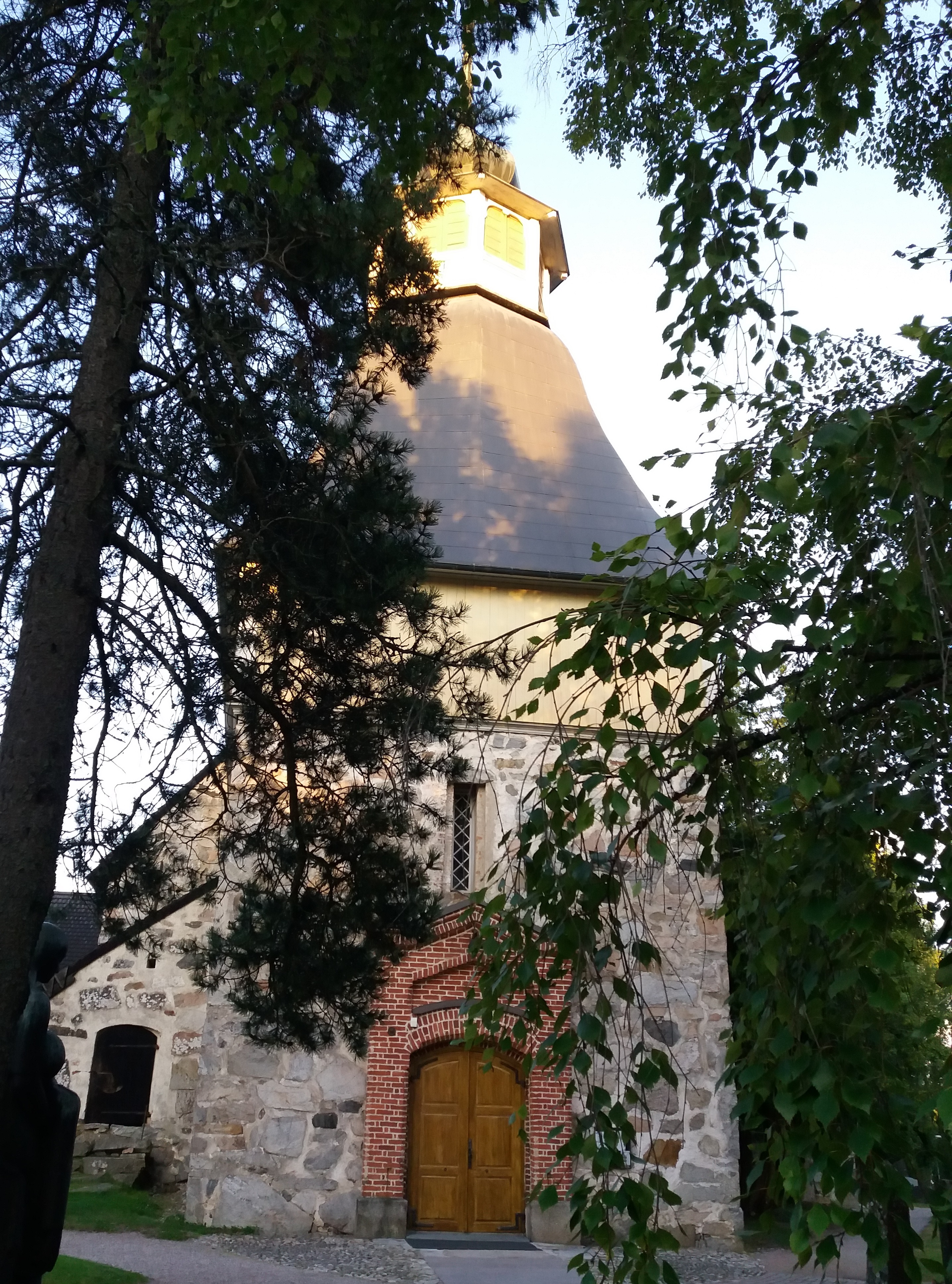 Kalanti Church
Pyhän Olavin tie 6, Kalanti. St. Olaf's Church in Kalanti is a grey granite church built in the late 14th century.
Opening hous: From June 9 to August 8 Wed - Sat from 11am to 5pm, Sun from 12pm to 4pm(exl. June 26-27) Other times by agreement.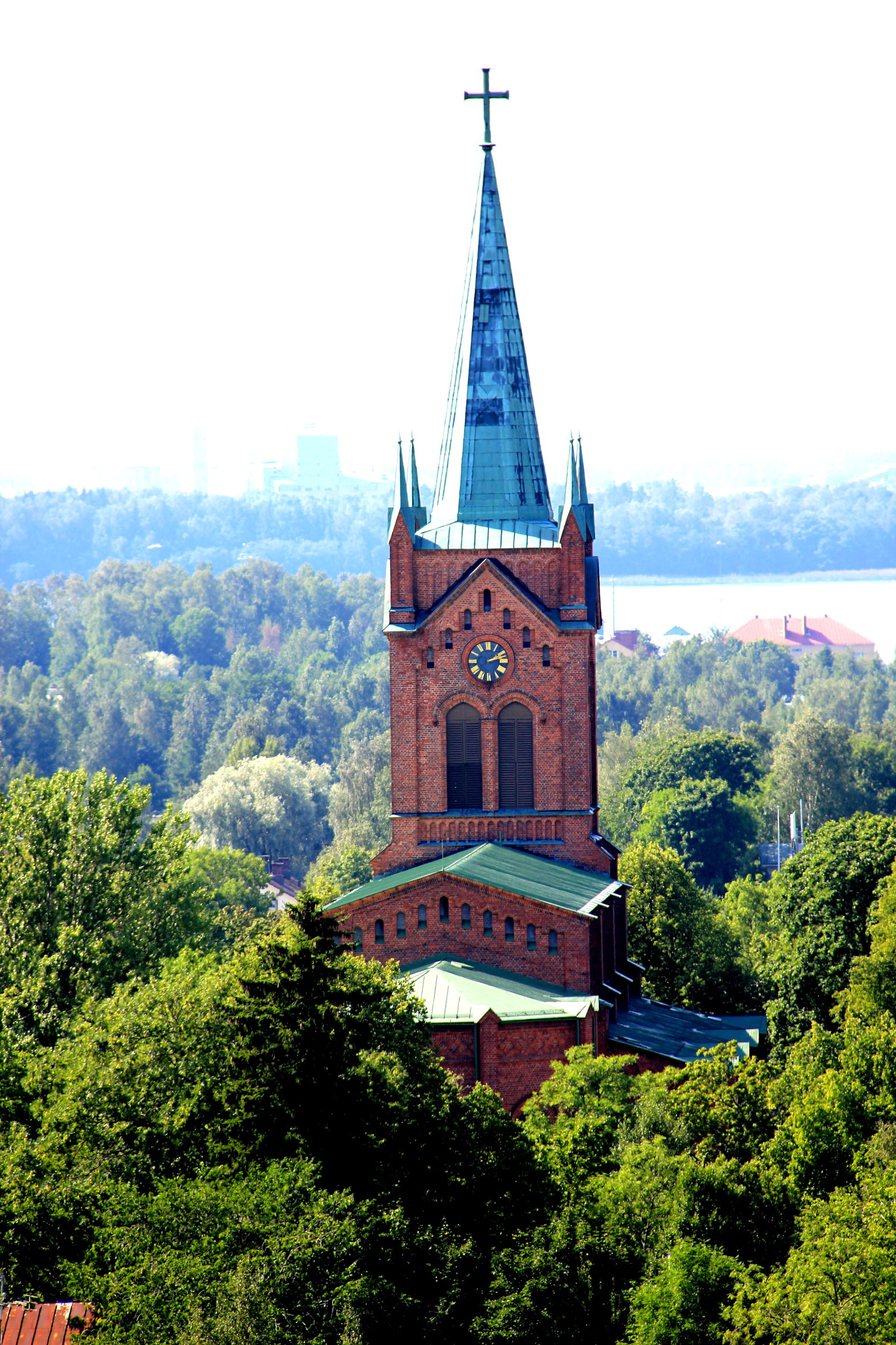 New Church
Rauhankatu 3, Uusikaupunki. A Gothic style red-tiled church designed by architect Georg Theodor von Chiewitz. Built between 1858 and 1863. Short organ recital on Thursdays at noon from 25 June to 23 July. Duration 15–20 mins. Come and listen to some organ music and see the organ up close. Organ mini-concerts in the church on 7, 8, 15 and 22 July at noon. Duration 30 min.
Other times by agreement Wed-Sun tel. +358 44 3635 497.
Great music and historic soundscapes
Music at the Uusikaupunki parish
During summer 2021, you can hear some high-quality music at the Uusikaupunki New Church.
You can hear the premiere of the new church opera by Olli Kortekangas and join the celebratory mass of the 40-year-old Crusell Music Festival with soloist mezzo-soprano Monica Groop. After a year's hiatus, the parish is also bringing back the popular organ mini-concerts on summer Thursdays. The events have been extended and will last for half an hour.
Join us for some great music and the historic soundscapes of a Marcussen & Søn organ!
Finnish Baroque Orchestra (FiBO) concert
Early baroque music and Finnish folk music
Wednesday 9 June 2021 at 7 pm, Uusikaupunki New Church
Virpi Räisänen, mezzo-soprano
Taito Hoffrén, Finnic oral poems
Finnish folk musicians
FiBO musicians
Tickets: 15/20 €
lippu.fi
Organ mini-concerts at the Uusikaupunki New Church
Half an hour of organ music with the historic Marcussen & Søn organ (1865)
Thursday 1 July at noon
Slawomir Kaminski (Poland)
Thursday 8 July at noon
Ulla Vuola
Thursday 15 July at noon
Kari Vuola
Thursday 22 July at noon
Markku Hietaharju
Free admission!
Crusell Music Festival celebratory mass
Sunday 25 July 2021 at 10 am, Uusikaupunki New Church
Vicar Juhana Markkula
Monica Groop, mezzo-soprano
Olli Leppäniemi, clarinet
Takashima Takuya, oboe
Kari Vuola, organ
Instrumental ensemble
Vocal group led by Ari Stenman
Church music by Johann Sebastian Bach and Florence Price
Opera Ende und Beginn
Church opera for vocalist, dancer, organ, clarinet, cello, and piano
Music: Olli Kortekangas
Libretto: Olli Kortekangas based on the texts of Dietrich Bonhoeffer
The opera is premiered on Wednesday 11 August 2021 at 6 pm at the Uusikaupunki New Church
Nicholas Söderlund, bass
Minna Tervamäki, direction, choreography, and dance
Kari Vuola, organ
Tuulia Ylönen, clarinet
Marko Ylönen, cello
Jukka Nykänen, piano and conductor
Tickets from 25 €
lippu.fi
Further information:
Ari Hirvonen tel. +358 50 363 4114
Kari Vuola tel. +358 40 661 3293
uudenkaupunginseurakunta.fi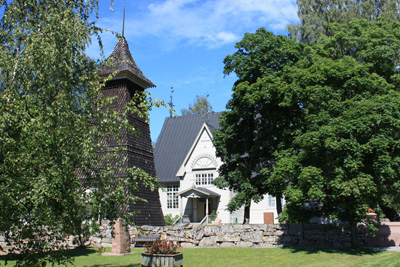 Lokalahti Church
Palomäentie 2, Lokalahti. A wooden church from 1763. The oldest parts of the steeple date back to the 16th century. Open by agreement Wed-Sun tel. +358 50 3635 350.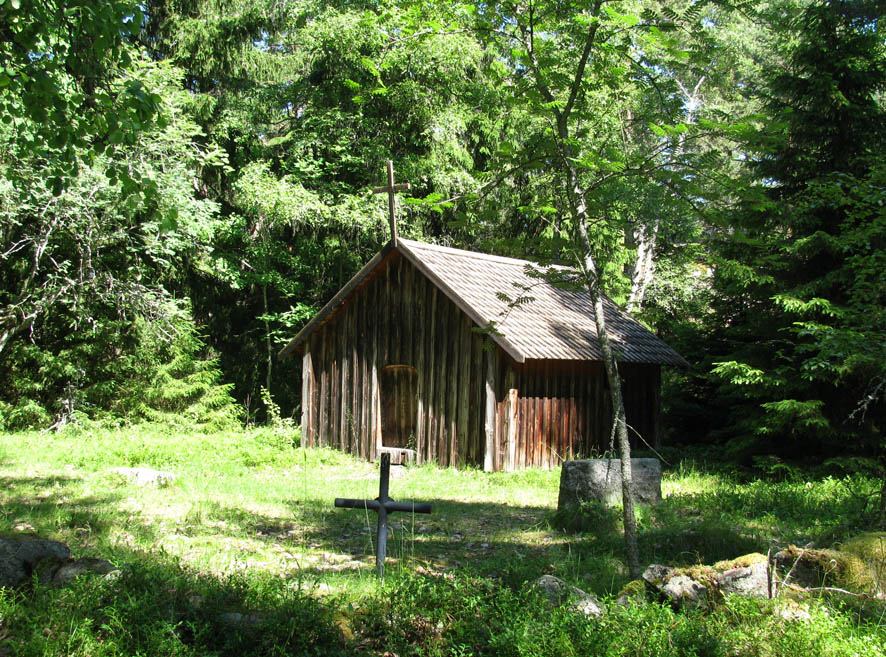 Putsaari Cache Church
Small, idyllic wooden church on the Putsaari island. The church was probably built in the 17th century.
Pyhämaa Old Church ("Uhrikirkko") and Pyhämaa New Church
Kirkontaustantie 15, Pyhämaa. The Pyhämaa Old Church is a unique wooden church that was built between 1642 and 1650. The ceiling and interior walls are completely covered in frescoes. The Pyhämaa New Church, which is located next to the Old Church, is a grey granite church from 1804. The altarpiece was painted by Arvid Liljelund. Opening hours: From June 9 to August 8 Wed–Sat from 11 am to 5 pm, Sun from 12 pm to 4 pm (excl. June 26-27). Other times by agreement.
Uusikaupunki parish
Koulukatu 6, PL 24, 23501 Uusikaupunki
Tel. +358 2 840 400
The times for mass can be found at uudenkaupunginseurakunta.fi or the churches' notice boards.
uudenkaupunginseurakunta.fi