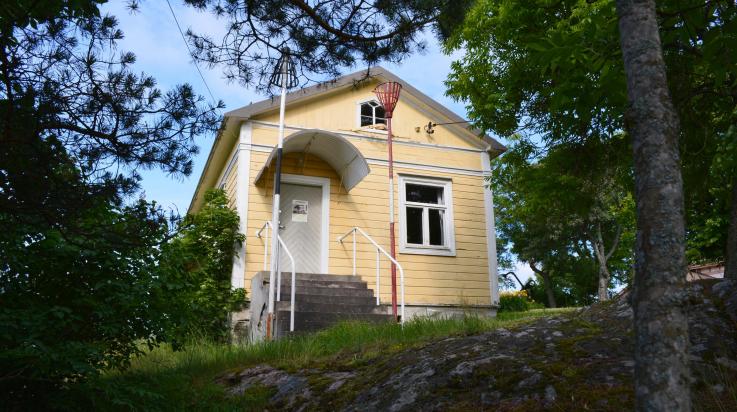 Naval Pilot Museum
Vallimäki, Uusikaupunki, tel. +358 44 351 5450 or +358 44 351 5447 (museum office). Old pilot station containing objects relating to the everyday life of pilots. Additional information on the Vallimäki park.
Opening hours: June 26– Aug 13 daily 12-3pm.
Tickets: EUR 2 per person, free admission for people under the age of 18. Joint ticket EUR 4 (price includes Wahlberg's House and Sailor's Home Museum). Guide fee EUR 20/group, outside opening hours (advance booking required) EUR 30 per group. Free admission with Museum Card.