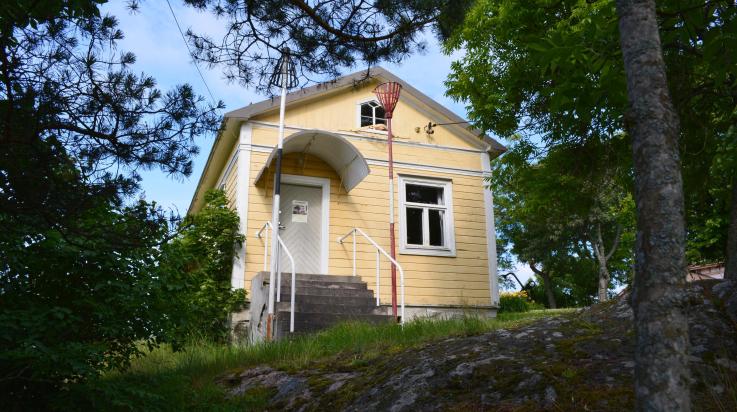 Naval Pilot Museum
The Uusikaupunki pilot station used to be located on the Vallimäki hillside, where you can enjoy a great view of the sea. Pilots were tasked with making sure ships were able to reach and leave the harbour safely. The pilot station, which was built in 1857, is now a museum where you can learn more about this dangerous profession that was often passed down from father to son.
museo

[at]

uusikaupunki.fi
Mäyhälänkatu 2, Uusikaupunki
Naval Pilot Museum
Mäyhälänkatu 2 B, Vallimäki, Uusikaupunki.
tel. +358 44 351 5450 or +358 44 351 5447 (museum office)
Opening hours:
June 19 – Aug 6 daily 12 – 3 pm (closed June 23–25).
Free admission.
Groups only by agreement. Guided tours 30 €/40 €.