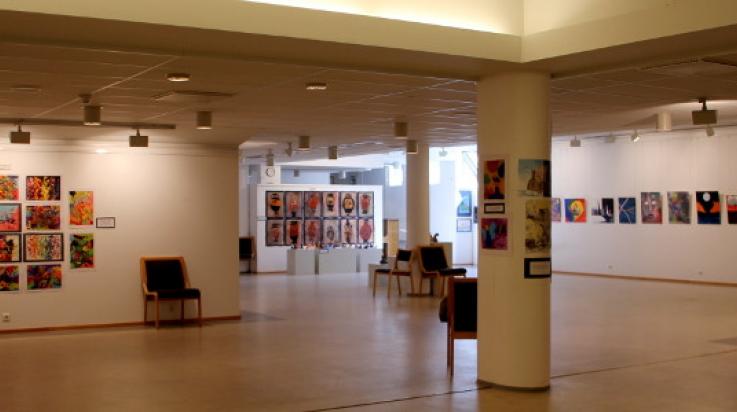 Cultural Centre Cruselli
See detailed exhibition schedules: uusikaupunki.fi/tapahtumakalenteri
Exhibition inquiries: tel. 050 420 5401/cultural office
20.4.-22.5.: Vakka-Suomi Adult Education Centre
Exhibitions of the centre's crafts and arts courses as well as the exhibition of the arts school.
24.5.-16.6.: Pentti Peura
Beautiful and stylish nature scenes.
17.6.-10.7.: Hanna and Jari Laurikko
An exhibition by a married couple working in media and marketing, including photos and impressionist aquarelle paintings.
11.7.-2.8.: Stig Rosenlund
Stig Rosenlund, who is best known for his portraits, puts together an exhibition of beautifully detailed sea views.
3.8.-24.8.: Heli Sammalisto
Sammalisto's most recent oil paintings and watercolour collages from the early 2000s onwards.
26.8.-16.9.: Juha Allan Ekholm
Botanical Garden – New Era installation on the modern way of life. The plants in the installation are everyday objects made from plastic of mass-produced industrial ceramics.
19.9.-18.10.: Vakka-Suomen Taideyhdistys art association
Joint exhibition.
19.10.-16.11.: Kiertorata
An exhibition of art using recycled materials, organised in co-operation with locals. If you want to participate, please contact: joni.pietilainen@uusikaupunki.fi!
18.11.-16.12.: Säde Numminen
Abstract paintings.
Kullervontie 11 A, 23500 Uusikaupunki