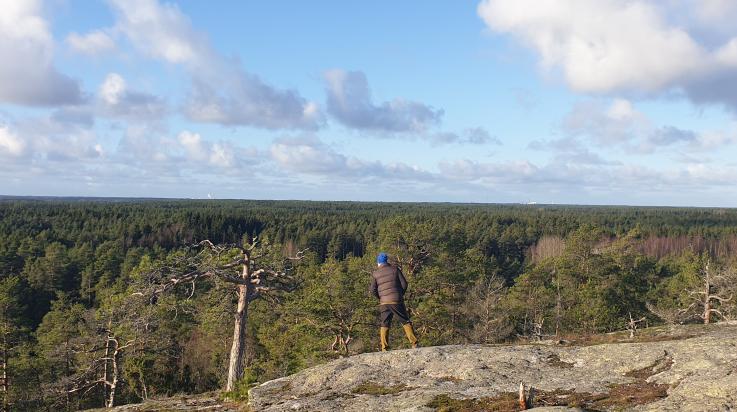 Kuuanvuori hill
Kuuanvuori is one of the tallest rocky hills in the area, rising around 50 m above sea level. It has excellent views across the surrounding forests and fields. The rocks on the hill have some writing from 1797.

Kuuanvuori is about 12 km away from the Uusikaupunki town centre.  It is located on private land and there are no spots for campfires.
Kuuanvuori, Uusikaupunki.