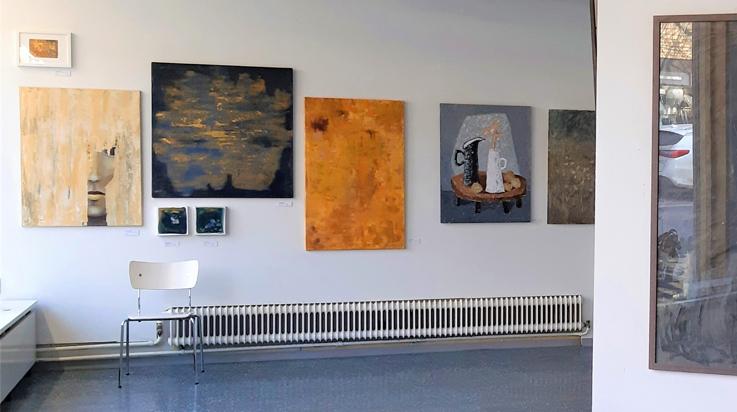 Gallery Horisontti - art rental
Changing exhibitions year-round
Gallery Horisontti - art rental is located on Alinenkatu in the centre of Uusikaupunki. Due to its prime location, you can easily pop in to enjoy the gallery's changing exhibitions.

Exhibitions showcase works by the gallery's members as well as those by visiting artists. Horisontti also provides budding young artists with a chance to exhibit their work.

From the gallery's art lending service, you can acquire art for your home for an affordable monthly fee. Art lending is an excellent way to become a collector.

 
galleriahorisontti

[at]

gmail.com
Alinenkatu 24, 23500 Uusikaupunki
Gallery and Art Lending Horisontti
Alinenkatu 24, Uusikaupunki.
Tel. +358 50 4109137/Sammalisto or +358 531 7979/Hallikainen.
galleriahorisontti@gmail.com
Open:
Wed - Fri  from 12 - 3 pm
and Sat from 10 am - 1 pm