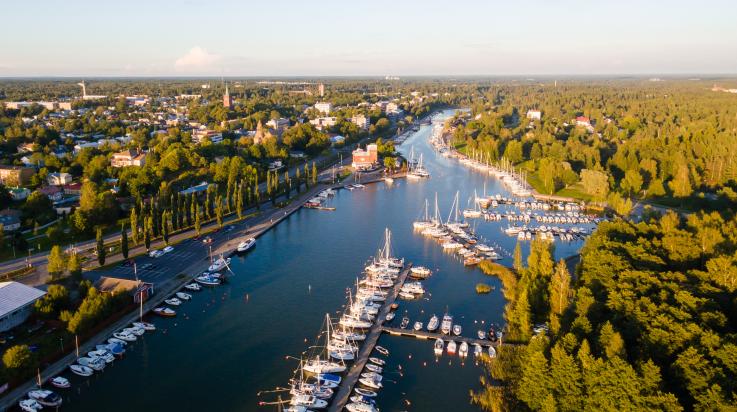 Guide booking and guided tours
The Uusikaupunki Tourist Information Office, Rauhankatu 10, is located on the edge of the market square in an old, red, two-storey stone building that was built in 1857. The building used to be the town hall. You can book professional guided tours from the Tourist Information Office for bus tours and walking tours. We can customize the tour program according to the customer's wishes from a couple of hours to several days.

Guide fees
Weekdays 60 €/first hour, subsequent hours 30 €/hour.
Sundays 70 €/first hour, subsequent hours 35 €/hour. Additional fee for language skills and special roles 10 €/hour/language. Organisation fee 25 €/group.
Rauhankatu 10, Uusikaupunki