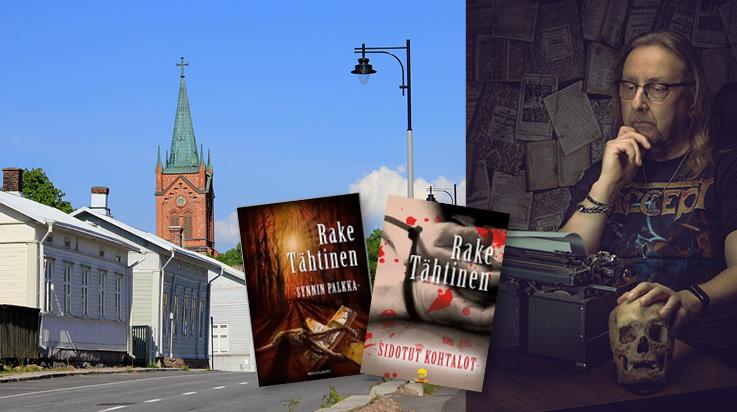 Murder walks with Petäjämäki
WALK IN THE FOOTSTEPS OF A FICTIONAL DETECTIVE
Detective Petri Petäjämäki and his colleagues solve crimes in the idyllic Uusikaupunki in the detective novels of Rake Tähtinen.
Join a walking tour (in Finnish) for an hour and a half to visit the sites of the Petäjämäki novels with the author himself. During the tour, Tähtinen shows the crime scenes and other significant locations of the novels.
Rake Tähtinen (b. 1969) was born in Göteborg and currently lives in Uusikaupunki. He is an author, graphic designer, journalist, and photographer. He has recently been working in child welfare. Tähtinen has published 8 detective novels along with some short stories in various collections and columns in local newspapers.
Alinenkatu 34, 23500 Uusikaupunki
Tours during the summer on Thursday evenings
13 Jul, 20 Jul and 27 Jul
from 5.30 pm to 7 pm.
Tours are only in Finnish.
Departure in front of the library, Rauhanpuisto, Alinenkatu 34.
Price 15 €/person.

Tickets: doerz.com/visituusikaupunki