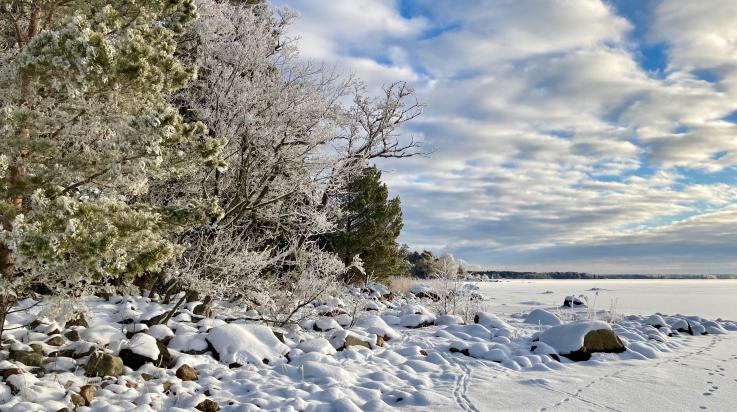 Pyhämaa
There are plenty of good reasons to visit Pyhämaa
Come and fall in love with Pyhämaa!
The seaside village of Pyhämaa has a lot to offer; in addition to beautiful natural surroundings, which you can experience, for example, on the Liesluoto and Pamprinniemi nature trails, there are plenty of events and activities that bring together locals and visitors alike, including a frisbee golf track and outdoor gym, volleyball courts, and kayak rental. There is plenty to see and do during the summer. The most popular sight in the village is the Pyhämaa Old Church ("Uhrikirkko"), which is both a spiritual and an aesthetic experience. The museum storehouses in Telakanranta showcase the history of fishing and seafaring in the region.
Pyhämaa is also an excellent destination for a cycling trip, as the islands are now connected by bridges. Stop for a swim – in either the sea or in fresh water – and a barbeque on one of the three beaches, or just sit down and admire the views. Don't forget to bring your camera!
The local school, which is over 130 years old, is the pride and joy of Pyhämaa, and local associations support the school in educating the children in a communal environment. The communality is what brings many families to Pyhämaa.
Why not drop out of the rat race yourself and choose a relaxing and natural way of living? Here we have helpful neighbours and plenty of communal spirit.
Welcome to Pyhämaa – we welcome both new residents and travellers with a smile!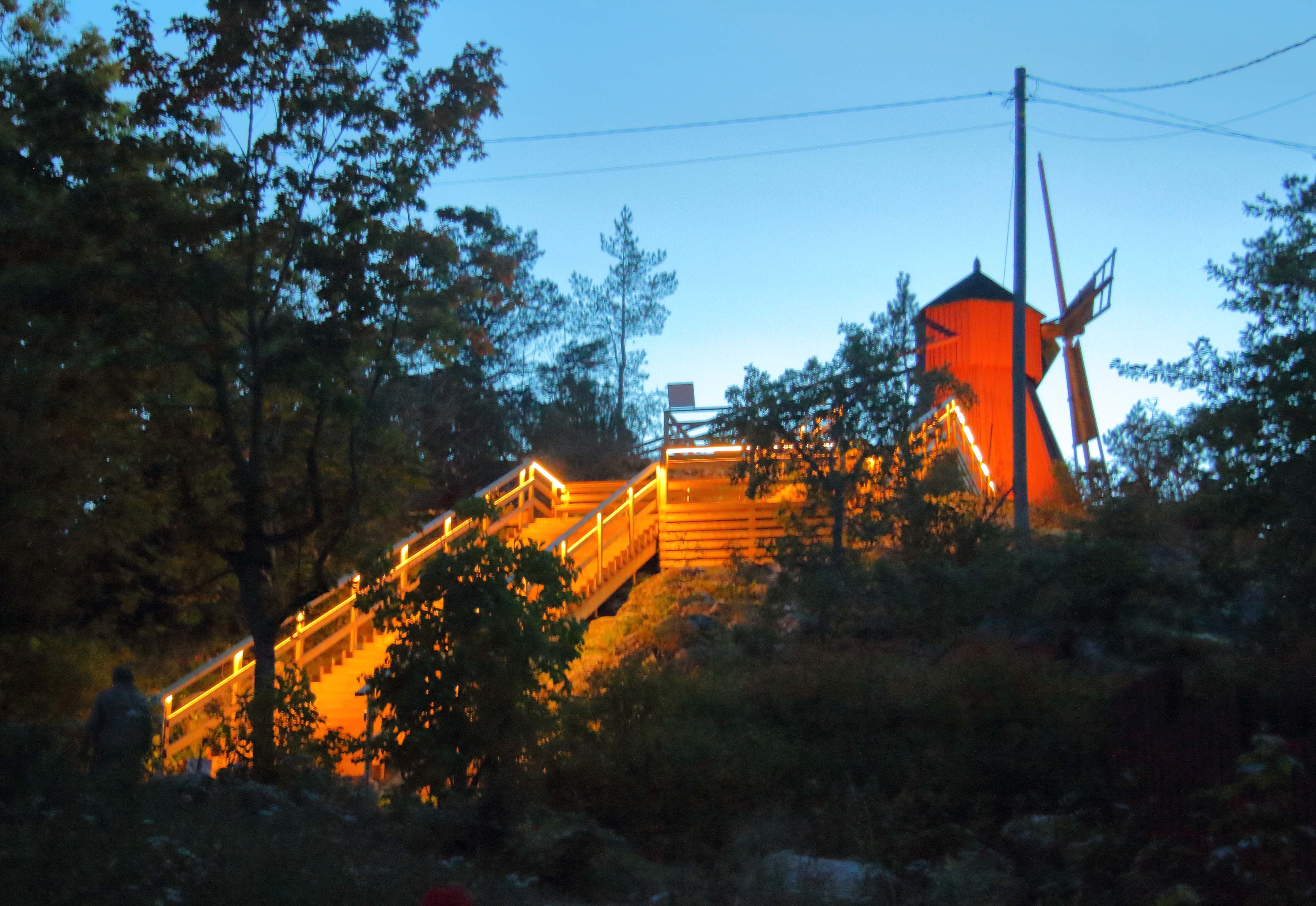 ​​Beautiful "culture stairs" were built by volunteers at Telakanranta in summer 2022.
Photo: Erkki Railio