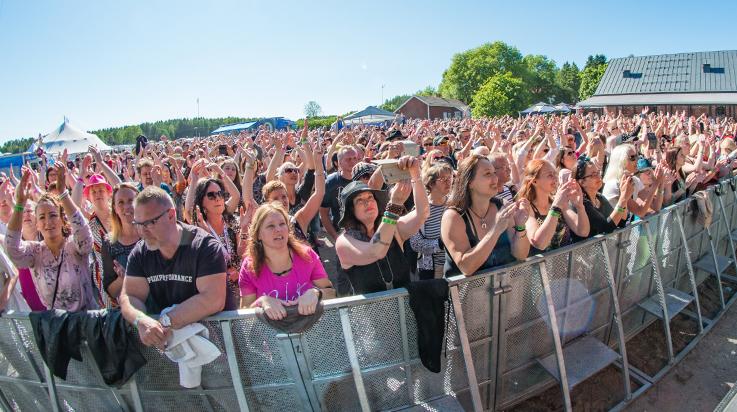 Karjurock July 16-18 
IN JULY, LOKALAHTI WILL ONCE MORE BLARE WITH MUSIC
Phil Campbell brings Motörhead to the world's best rural festival!
Karjurock's number one artist this year is Phil Campbell of Motörhead with his band The Bastard Sons. The festival also boasts an extensive list of other top artists: Nazareth, Poets of the Fall, Andy McCoy Band, Klamydia, Petri Nygård, Atomirotta, Teflon Brothers, and Anssi Kela.
During the traditional family day on Thursday, children and adults alike can enjoy the music of Hevisaurus. There will also be a funfair and a petting zoo.
Karjurock, organised in the idyllic surroundings of Nopperla, is one of the quaintest rock festivals in Finland. It must be experienced. Over and over again.
Nopperlantie 1, 23450 Uusikaupunki
Karjurock
July 18–20, 2019
Event programme, tickets and further information online: