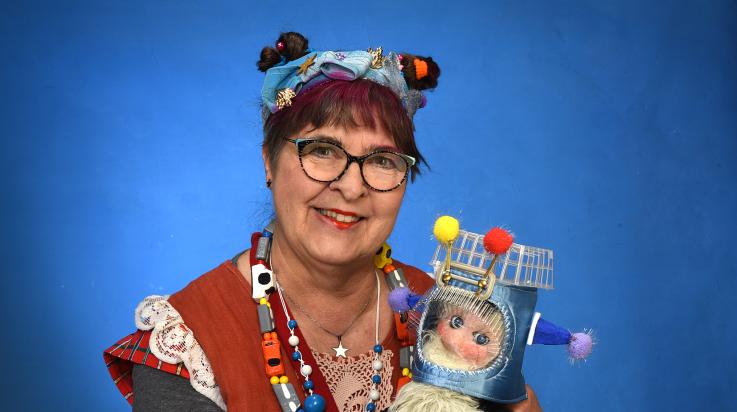 Myllytonttu goes to space 
Excitement, fun, and good spirits
Myllymuori has heard that space travel has become very fashionable. But how do you go to space?
Myllytonttu believes that you get to experience the wonders of the universe if you can only pass the astronaut exams and know how to build a proper spaceship. The exams are not easy, but we can get through them if we put our heads together. An astronaut must also be suitable for a flight to the moon, and for this we must use a very technical measuring device, the scales at Vaakahuone. We can build a rocket together. Rockets should have all kinds of buttons and gizmos, not to mentions hatches for looking at the stars.
The fun adventure trip is full of stories, music, games, and small tasks. The groups goes around on foot amid the beautiful wooden houses, taking in the sights. Special space-themed music has been composed for the adventure.
The family space adventures are organised in co-operation with Uudenkaupungin Vanhat Talot ry and the Uusikaupunki Tourist Information Office. It is recommended that under school-aged children are accompanied by an adult, and strollers are recommended for small children. The trips are also well suited for kindergarten and school groups.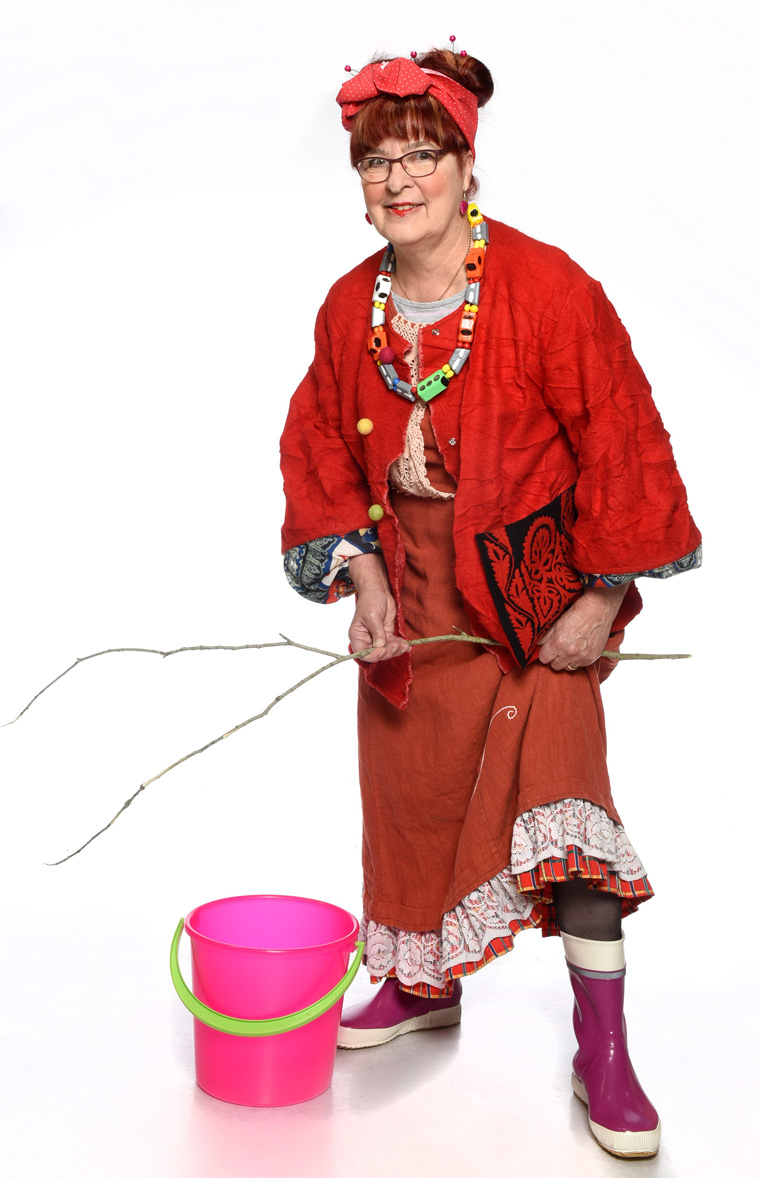 FORTHCOMING WED, JULY 27 AND FRI, JULY 29
from 10 to 11 am
MYLLYMUORI GOES ON A PICNIC
An eventful summer picnic for the whole family at Myllymäki. Free admission. Sponsored by Uudenkaupungin Suomalaisen Seuran Säätiö.
Bring your own picnic snacks.
Puppet theatre Piironginlaatikko
Piironginlaatikko is a professional touring puppet theatre led by Kerttu Aaltonen. Piironginlaatikko is already 50 years old this year. Performances can be ordered for children's events, birthday parties, kindergartens, schools, play groups and libraries as well as market events etc. The theatre's repertoire includes both solo performances and larger group performances.
Rauhankatu 10, Uusikaupunki
Puppet theatre Piironginlaatikko
Vaakahuone, Rauhankatu 10 (courtyard)
23500 Uusikaupunki
Tel. +358 44 2828 151 / Kerttu Aaltonen
www.piironginlaatikko.com
Myllymuori's adventure trips
Tuesdays and Thursdays
July 5–28, 2022
from 11 am to 12 pm
Trips start from Vaakahuone,
address: Rauhankatu 10
(inner courtyard)
Tickets
€ 10/person, family ticket 35 €
(incl. 4 people from the same household)
Buy tickets online:
www.doerz.com/visituusikaupunki
Enquiries:
Uusikaupunki Tourist Information Office
Tel. +358 50 420 5333
matkailu@uusikaupunki.fi